If you're looking to purchase tickets to the Farm Rescue Banquet, click HERE.
---
SUPPORT FARM RESCUE WITH YOUR NEXT ONLINE ORDER!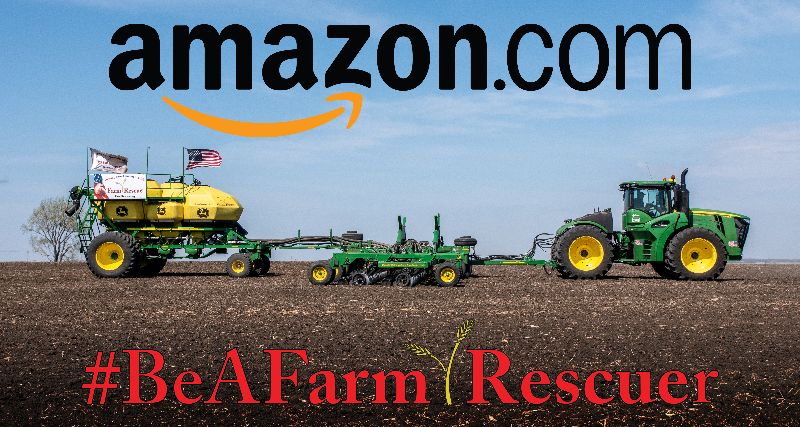 You can now help us assist more farm and ranch families during times of unexpected crises by utilizing the link on this page when purchasing items from Amazon. Farm Rescue is approved by AMAZON to receive a percentage of the total dollar amount from purchases completed through the Farm Rescue page. The link is safe and secure, since your purchases are completed on the website of Amazon. There is no additional cost to any items purchased. Your online shopping is the same as always, except now you're helping Farm Rescue to assist more families! 
Thank You!
---
FARM RESCUE ONLINE SHOP
Browse the PRINT and CLOTHING sections below to view items available for purchase. If you are looking for the "Beautiful Hands of a Farmer" print or the Farm Rescue Cookbook, you will find them under PRINT. If you need a new Farm Rescue shirt or cap, they are located under CLOTHING. All proceeds benefit Farm Rescue operations!