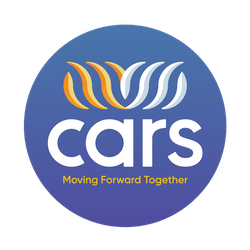 Click HERE to donate a vehicle and support Farm Rescue!
CARS accepts all types of donated vehicles (running or not) including cars, trucks, trailers, boats, RVs, motorcycles, campers, off-road vehicles, planes, heavy equipment, farm machinery, and most other motorized vehicles.
---
The CARS (Charitable Adult Rides & Services) vehicle donation program is a 501(c)(3) nonprofit social enterprise that only supports other nonprofits. CARS makes donating your car easy. They take care of everything from the pick-up and sale to sending you the donation receipt and necessary tax documents. CARS is committed to treating every vehicle donor with gratitude and great service while delivering the highest possible returns to their partners. To date, CARS has returned more than $300 million to their nonprofit partners because of vehicle donors like you.
CARS is trusted by thousands of top nonprofit organizations across the United States. CARS is free to work with any vendor nationwide. For over 20 years, they've established the largest network of vendors with over 400 local and national resale partners, allowing them to find the right buyer for each vehicle and to maximize returns for both the nonprofit and the donor.
CARS operates two in-house call centers, one in San Diego, California and the other in Medford, Oregon. With 70+ Donor Support Representatives and availability seven days a week, they'll never miss a call. They take the time to connect with every donor because they understand that getting rid of a car may be an emotional decision. CARS' donor-centric process helps support engagement for life between new vehicle donors and the nonprofit.