Birthday Boy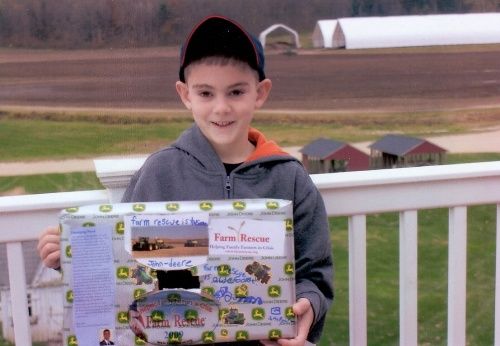 Heroes come in all shapes and sizes. At Farm Rescue, 8-year-old Colby is our hero!
Instead of birthday gifts, this wonderful little boy asked family members to donate money to Farm Rescue. He raised $220 in his birthday donation box! Colby lives on his family's dairy farm out East. He thinks Farm Rescue is "awesome."
To that we say, "Colby, YOU ARE THE ONE WHO IS AWESOME!!"